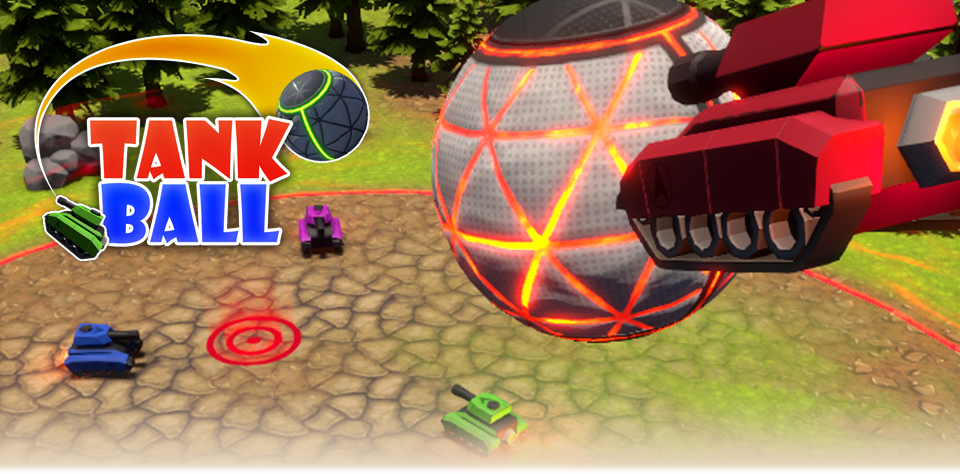 Tank Ball
A downloadable game for Windows
Tank-ball is a fun-packed couch-party game about putting your friendship to the test.
Brawl it out in matches with 2 to 4 players in a shrinking arena, and try to get to the ball while keeping your friends from getting to it. Even better? You're a tank. Blast your friends out of the way with your cannon and get those three precious touches on the ball first to spike it down and explode your friends!
Are you ready to find out who the ultimate tank-baller is?!
Features
Challenge up to 3 friends in a free-for-all arena brawl in this cartoony tank battle couch-party game!
Get an adrenaline rush in action-packed short matches of 1~3 minutes!
Pursue the ball while blasting your friends out of your way!
Dash to be the first one to reach the ball, or maybe escape from a dangerous situation!
Touch the ball three times and then send your friends out of commision with an explosive SPIKE!
Take revenge on your friends by stunning them with an insanely powerful turret after you've been demolished!
Different maps to choose from, with unique features! Beware the sand, it slows you down!
Keep winning matches to always be on top of the leaderboard!
Full controller support: Xbox 360, Xbox One, Dualshock 3, Dualshock 4 and Nintendo Switch Pro Controller!
Controls
Tank Ball only works with controllers, with full support for most kinds of brands. In order to play, you need 2 to 4 controller connected to your PC.
The button mapping seen below can be found in the game's option and pause menus at any time. If you have a different controller from the Xbox 360 one used as reference, just use the corresponding button placed in the same position on your controller.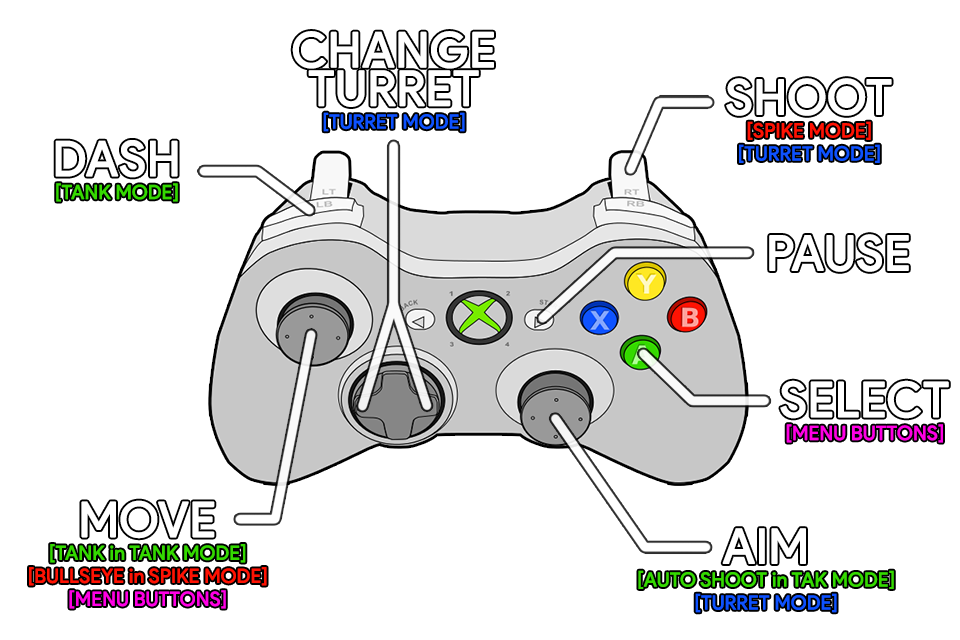 Credits
Alberto Giudice - Producer, Game Designer, Programmer
Erlend Brodal - Technical Artist
Jonas Gøtterup Damsbo - Sound Designer
Marco Romoli - Game Designer, Programmer
Michail Matalliotakis - Programmer
Lui David Buchardt Thomsen - Voicelines (Freelance)
Download
Click download now to get access to the following files:
TankBall_Win_x64.zip
93 MB